08.30 am – Woke up. Showered. Ate breakfast.
09.30 am – Surfed around.
12.00 pm – Lunch.
The usual economy dishes. Had white chopped chicken today. I also tried the bittergourd for the first time. It really was bitter. I'll just stick to fried bittergourd.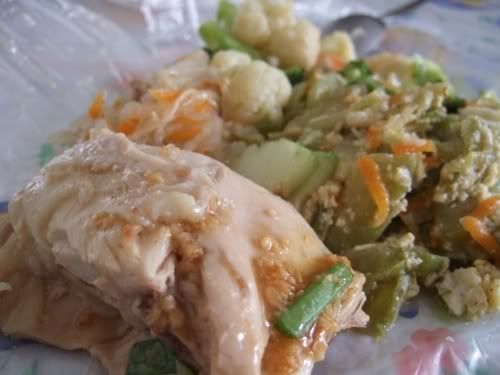 01.00 pm – To Chief Minister Lim Guan Eng of Penang. At the moment, I'm fucking proud of you.
01.30 pm – Updated famouschris.
03.00 pm – Nap.
04.00 pm – CS.
04.30 pm – Video conferencing with Siam Ong who arrived in Bangkok from Kuala Lumpur today.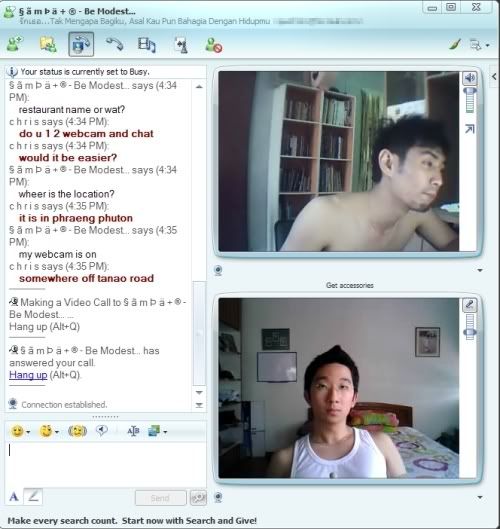 Conclusions :
Changed the timetable.
Managed to get his new Thai prepaid number.
Will be joining us on Friday at 5pm onwards.
05.00 pm – Reviewed places in the timetable.
Folded in the photostatted copy of my passport into the wallet.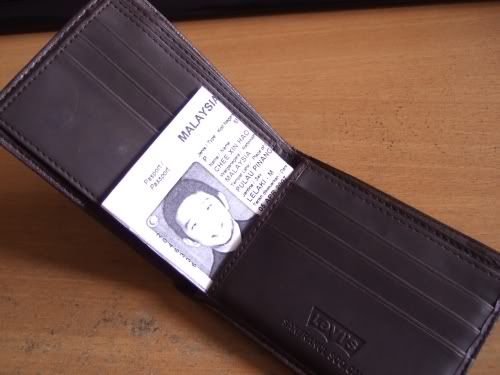 06.00 pm – Went down to Mandarin Cafe and bought claypot chicken rice.
Apparently, this is also the biggest stall in Mandarin Cafe.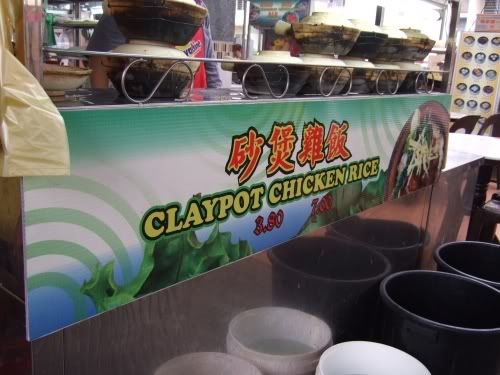 Looks delicious, doesn't it?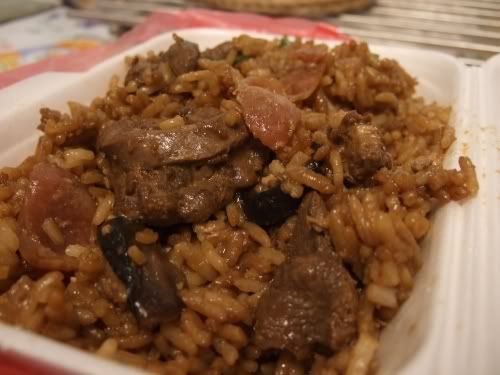 06.30 pm – Shower Py.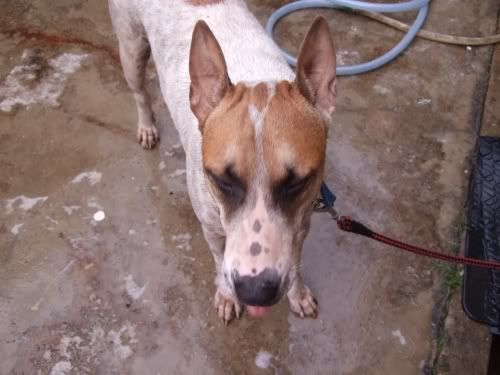 07.00 pm – CS.
07.30 pm – Queensbay.
Dropping off his shoe for a RM8 shoe shine.
Sakae Sushi for dinner.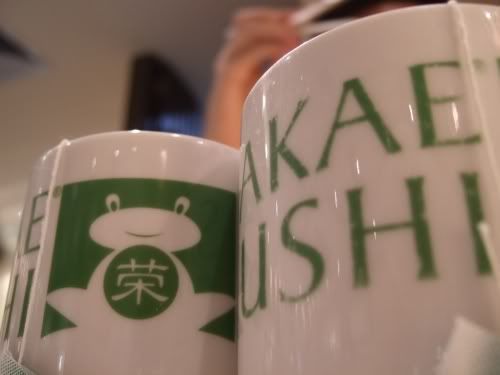 As I already ate claypot chicken rice, I 'eng siew'-ed Shawn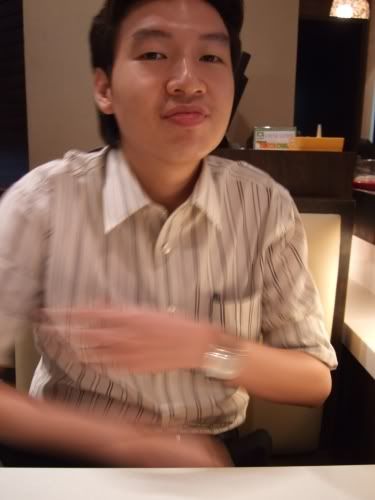 with a piece of Rotiboy.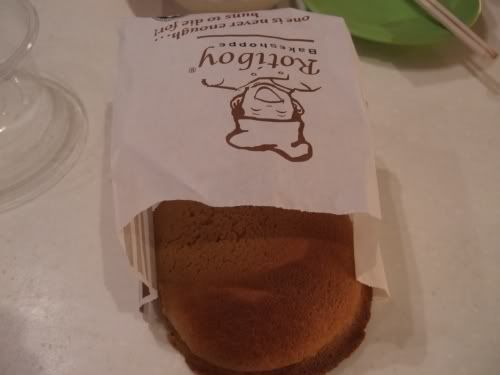 09.00 pm – Badminton with buddies.
Daryl / John versus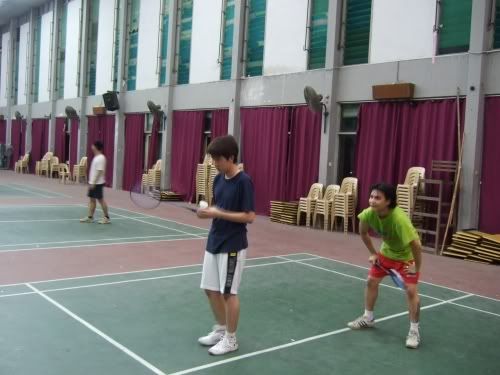 Jason / Shawn.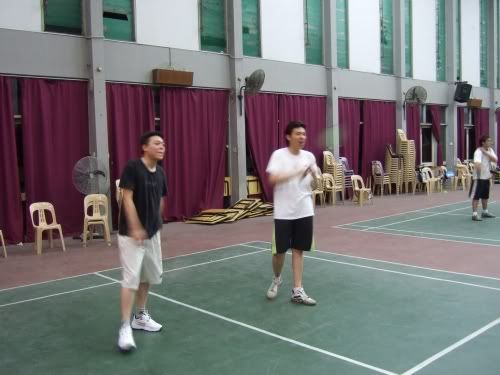 11.00 pm – Supper at Nasmir Nasi Kandar.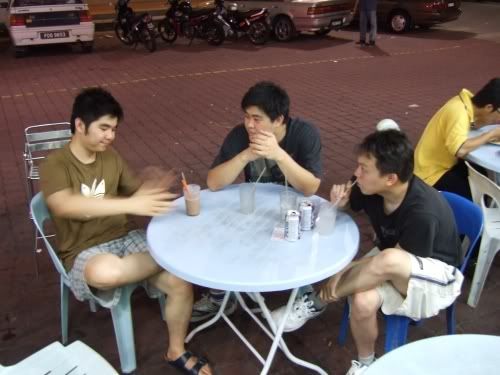 12.00 am – Showered. Read about SAPP's move to improve Sabah's condition. Read RPK's what are the chances of.
01.00 am – …zzzZZZZzzzz…..